Cloud Computing
What Is Cloud Computing and Why Do You Want to Move Your Business to the Cloud?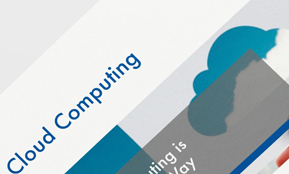 Simply put, the cloud is the delivery of computing services—servers, storage, databases, networking, software, analytics, intelligence and more—over the Internet ("the cloud") to offer faster innovation, flexible resources, and economies of scale.
You typically pay only for the Services you use, helping lower your operating costs, run your infrastructure more efficiently, and scale as your business needs change.
Here are some common reasons organizations are turning to the Cloud:
Cost Effectiveness
Speed Of Operations
Increase of Productivity
Global Scale
Performance
And Security
Click here to read more on The IT Solutions Blog about Moving to the Cloud.
Fill out the form and download your guide to the Cloud.
DOWNLOAD MY GUIDE